To say that social media has significantly exploded, especially in the past few years, would be a total understatement. Social media is undeniably one of the easiest and most uncomplicated ways to find, share and get to learn about information that directly influences the purchasing decisions of consumers in a particular niche. For this sole reason, every business should take advantage of every social media platform available in promoting their business online.
Effective use of social media sites helps a business draw as much targeted traffic to their website as humanly possible. In return, this helps increase conversion rates and convert more leads into sales. Well, not every social media platform will work for every business the same way, and it's no secret that some platforms are sometimes used more than others while others are underused or simply ignored. One very valuable social media platform that could get your online endeavors a notch higher is Tumblr.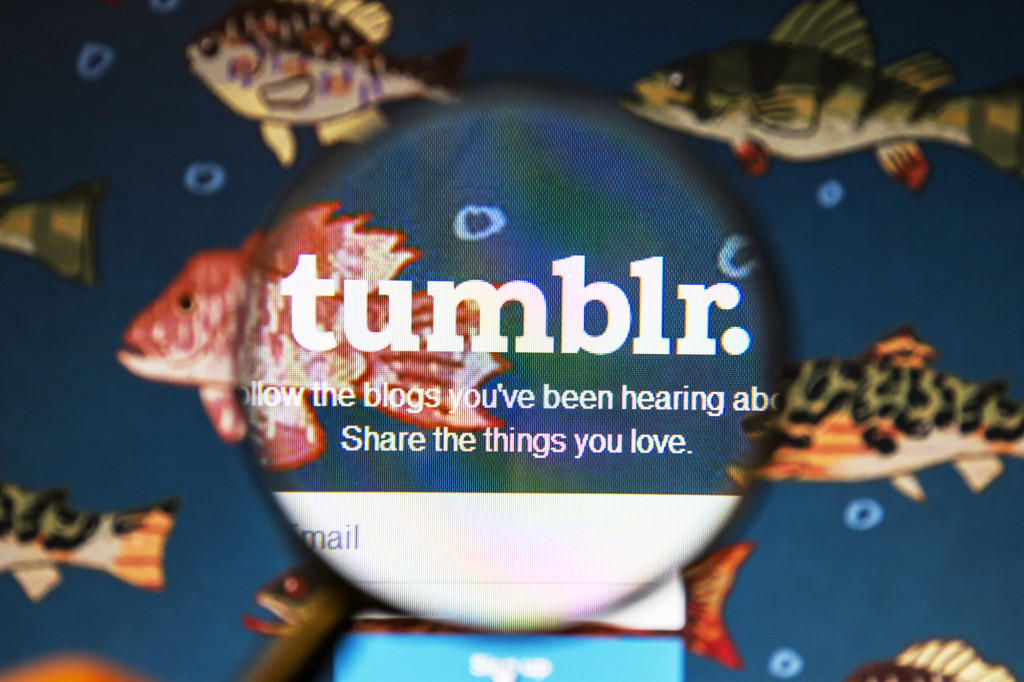 When it comes to online marketing, using Tumblr is a very unique experience indeed. With Tumblr, you are virtually connected to every single user of the platform and particularly so through the tagging system. Every time a post is tagged and someone else searches for it, it always shows up in that tag. This means more likes, followers and re-blogs. Awesome, right – tagging on Tumblr is really how your content ever gets noticed – it is your lifeline. If used effectively, Tumblr can get your business to heights that you can't begin to imagine. Here are six reasons why companies need to start using Tumblr to promote their business online:
1.Tumblr is the downright easiest way to create an audience who are not only paying attention to your marketing message but who are also interested in your brand. It allows you to discover new clients whom you hadn't even deliberated upon and to also reach out to new demographics that you formerly could not. Tumblr has tools and ways of making them talk about your business; passing on your message to others, which consequently creates a chain along which your business gets out into the world and especially to all those who are genuinely interested in what you have to offer.
2.  It offers you a chance and a platform to build a marketing unit inexpensively for your business. While employing inbound marketing strategies is a cheap way of marketing your brand, Tumblr is a 100% free to join social media site – all you have to do is register an email address and you are good to go.
3.  It allows you to build meaningful relationships with your business; at both personal and professional levels. You get to connect with all sorts of people, from current clients, to vendors, to past and present coworkers, to competitors, to marketing professionals who all have something to chip in for the success of your product or service.
4.  It is easier to build trust for your brand on Tumblr. Get involved all the way and do have fun while you are at it. Amuse and engage your customers and find out what they like or dislike about your brand, what they think of you and need from you and do not forget to show your thanks personally in the end. Speaking to real people regularly encourages trust and creates transparency which in return gives your company a matter-of-fact personality. This helps in showing your audience that you are not just an abstract corporate.
5. Tumblr allows you to gather valuable information about your business prospective. It also allows you to research your competitors' products and services, prospects, blog ideas and useful marketing tips. Create your own poll or survey and get to know how you are doing at it. The options are endless.
6. With Tumblr, you can easily build your brand and business reputation. This platform allows you to curate content and re-create posts full of valuable information effortlessly. If your audience likes the posted content, they will share it out, tag it and even get it to other social media platforms and whose link is on those posts? Yours of course. Get smart and create interesting and compelling content for your audience.
Exceptional and useful content that they can identify with – give them a reason to share you and your business to the world.