Many have embraced the "Instagram world' which has been growing rapidly over the years to market their products and have successfully generated more sales. For example: Starbucks, Nike and Ben & Jerry's. But why do they choose Instagram of all the social network?
Why Instagram marketing?
 Photographs and videos are definitely more attractive as compared to words, thus more inclined to attract larger groups of consumers.
Helps to boost up your customer engagement level.
Allows you to build a good reputation, trust and personality for your brand, thus increase repurchases and new purchases.
Aids in increasing your brand's online visibility as it generates more engagement per follower as compared to Facebook and Twitter which is proven from a study by Forrester.
100% free platform to advertise your products.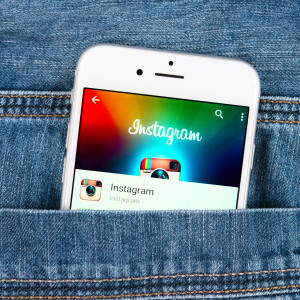 This article provides you 10 tips to successfully advertise your product on Instagram and make your followers fall in love with your brand immediately.
1. Sign up for a new account for free and use a user name that significantly represents your brand.
2. Post pictures creatively to stand out from the rest and to attract followers as there are uncountable users with creative, beautiful themes. For example, edit your photographs with filters to make your pictures instagram-worthy, decide on a theme so all your pictures posted will be co-ordinated. These little efforts portray professionalism, thus gaining customers' trust. Do not be afraid to explore on apple store/ google store to find good photo editing apps to beautify your pictures.
3. Use unique, trending and general hashtags to increase online visibility and create more prominent presence amongst instagram community. But do not over-use hashtags. It does not make any sense if you post a photo with 40 hashtags.
4. Create unique hashtags specially for your brand and provide discounts if your followers uses them to draw more attention to your brand.
5. Provide sponsorship to famous bloggers, celebrities to advertise and talk about your products to their followers as Instagram uses more of influential power instead of commercial advertising to gain customer support.
6. Use this platform to pre-launch your new products by showing its special features through 15 second video creatively.
7. Engaging and interacting with your followers by "shouting out" to them regularly on your profile, replying promptly, liking and commenting your followers' posts to acknowledge and show your appreciation. This engagement results in happy customer experiences and creates a bond which might turn them into regulars to your brand.
8. Integrate your Instagram account to your other social media networks to reach out to a bigger pool of people.
9. Do not over post. You do not want to flood your followers' photo feeds with all your pictures. It make them lose interest and only visit your page for the last time to unsubscribe.
10. Lastly, do not create an account and let it rot. Delete or disable your account if it does not work out for you.
Hopefully this article creates an easier path towards generating more revenue for you in the new and young 'Instagram world'. Remember to be as creative and imaginative as possible in your posts. All the best!